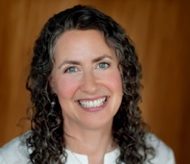 Tulku Sang-ngag Rinpoche with his brother, Namchak Khenpo, teach year-round at the Ewam International Centers. Namchak Khenpo, the brother and spiritual heir of Tulku Sang-ngag Rinpoche, was born in Eastern Tibet in 1965. As a young monk, Khenpo studied all aspects of Buddhism, including ritual arts and chanting. Khenpo then traveled to Mysore, India where he had the good fortune to meet His Holiness, Penor Rinpoche and begin studying at His Holiness's Nyingma College, Namdrol Ling Shedra. He graduated after nine years as a Do-Ngag Rabjampa, Master of Sutra and Tantra, the highest academic degree.
During the winter, Namchak Khenpo stays in Nepal at Turquoise and leads the nuns through practices during retreat. During the summers and fall, he spends his time at Ewam Sang-ngag Ling teaching western students traditional Shedras and Preliminary Tibetan Buddhist practices. Together with Lama Tsomo in Montana, Namchak Khenpo teaches and leads the Ewam Sang-ngag Ling sangha in Rinpoche's absences. Being the spiritual heir of Rinpoche, Namchak Khenpo brings the skill and wisdom to teachings from the Namchak lineage. Since Lama Tsomo is quite learned in both Eastern and Western methods and speaks Tibetan quite well, she acts as a bridge for the interested practitioner to become involved with Tibetan Buddhism, Ewam, and the Garden of One Thousand Buddhas. 
To find out more about upcoming retreats in the USA, CLICK HERE.
Become a member and visit our teaching archive of videos, audio, and text.