Ewam has many centers and monasteries in the tradition of the Nyingma School of Tibetan Buddhism. Ewam sponsors retreats all over the world, including India, Nepal and many Asian countries. Additionally there are centers in the United States in Arlee, Montana, in Santa Fe, New Mexico, and at satellite centers in California. Under the spiritual guidance of Tulku Sang-ngag Rinpoche, students come from all over the world to take teachings from him and his many qualified teachers. More retreats will be added as they are scheduled, so check back frequently and register early for assured seating and accommodations. 
Garden of One Thousand Buddhas = Arlee, MT
PO Box 330  |  34756 White Coyote Rd., Arlee, MT 59821
Tsering Karchungtsang: Excutive Director/Office Administration
Phone Number:1-406-239-5744
Office Number: 406-726-0555
Email: admin@ewam.org 
PKL (Pema Khandro Ling) = Santa Fe, NM.
1221 Luisa St, Ste A Santa Fe, NM 89505
santafe@ewam.org
Ewam India-Siliguri, West Bengal, India
Junglee Mohal, Toribari Village, Distt, behind Bengal Safari
P.O. PS, Bhaktinagar, Salugara, Silguri, West Bengal 734008, India
Ewam USA: Program 2023 Schedule  
All retreats will be onsite until further notice
*Events and Programs are still being updated: Be sure to check often.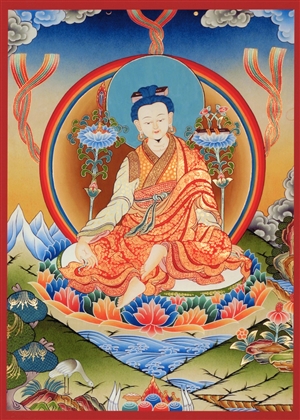 Yeshe Lama Year Four
Teachings with Tulku Sang-ngag Rinpoche
May 19 – 28, 2023
9am to 5pm
Location: Garden of 1000 Buddhas, Arlee, MT 
Requirements: These teachings are restricted to those students who attended and completed the first three year's commitments. You cannot attend if you didn't finish the requirements. If you are uncertain if you are allowed to attend, please email Khenpo Namchak Dorji at "tulkusangngag@gmail.com" to request permission from Tulku Sang ngag Rinpoche before registration.
To register, please contact admin@ewam.org.
Sangwa Yeshe Drupchod (open to all)
Location: Garden of 1000 Buddhas, Arlee, MT
June 17 – 24, 2023
Annual Boddhicitta Monlam and Tibet Festival (open to all)
Location: Garden of 1000 Buddhas, Arlee, MT
June 24, 2023
Summer Buddhist Study (Shedra) Program (open to all)
Location: Garden of 1000 Buddhas, Arlee, MT
July 1 – 30, 2023
Yangti Retreats:
For more information, please visit the Yangti website at: https://ewam.org/home/ewam-yangti-gomde
Peace Festival
Location: Garden of 1000 Buddhas
September 3, 2023
H.H.Rabjam Rinpoche's Visit to the Garden of One Thousand Buddhas
October 6-11, 2023
Drimed Zhelung (Jamgon Kontrul's explanatory instruction on the Nyingtig Yabzhi)-only for those who completed all the practice of Semnyi Ngalso, received Nyingtik Yabzhi empowerments and the year one of the Drimed Zhelung teaching
Location: Santa Fe, NM
November 1-11, 2023