Ewam has many centers and monasteries in the tradition of the Nyingma School of Tibetan Buddhism. Ewam sponsors retreats all over the world, including India, Nepal and many Asian countries. Additionally there are centers in the United States in Arlee, Montana, in Santa Fe, New Mexico, and at satellite centers in California. Under the spiritual guidance of Tulku Sang-ngag Rinpoche, students come from all over the world to take teachings from him and his many qualified teachers. More retreats will be added as they are scheduled, so check back frequently and register early for assured seating and accommodations. 
Garden of One Thousand Buddhas = Arlee, MT
PO Box 330  |  34756 White Coyote Rd., Arlee, MT 59821
 admin@ewam.org 
PKL (Pema Khandro Ling) = Santa Fe, NM.
1221 Luisa St, Ste A Santa Fe, NM 89505
santafe@ewam.org
Ewam India-Siliguri, West Bengal, India
Junglee Mohal, Toribari Village, Distt, behind Bengal Safari
P.O. PS, Bhaktinagar, Salugara, Silguri, West Bengal 734008, India
Covid-19 announcement – Following Retreats and Events are cancelled

Pema Traktung Healing Retreat
Yeshe Lama Year Two with Tulku Sang-ngag Rinpoche
Annual Dzogchen Retreat with Tulku Sang-ngag Rinpoche
Togal Teachings with Tulku Sang-ngag Rinpoche
8th Annual Sangwa Yeshe Drupchod with Tulku Sang-ngag Rinpoche
Summer Buddhist Studies Program-First Year
Phowa
Annual Festival of Peace
Yangti
Online Green Tara Practice with Namchag Khen Rinpoche Ngawang Gelek

Continue August 10, 2020-August 31, 2020 at 5:00 pm to 6:00 pm MST
On August 10 we will continue with Green Tara Daily Practice followed by a brief teaching.
This Green Tara practice is concise and easily accessible to both beginners and more seasoned practitioners.
Texts can be found here:  Practice Texts. 
Green Tara Daily Practice will be broadcasted on our Facebook page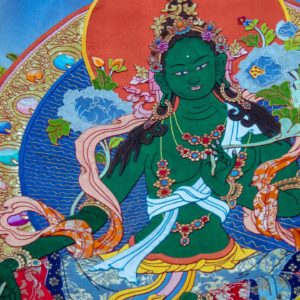 Green Tara Mantra Recitation
Dear Sangha Members,
As Dharma practitioners, we take suffering on the spiritual path with altruism and bodhicitta. Here below is a new message from Tulku Sang-ngag Rinpoche for your daily practice. Due to the continuity of the Coronavirus pandemic both in the west and east, Rinpoche has requested everyone to engage in recitation of Green Tara Mantra "Om Tare Tuttare Ture Soha." Please do as many times as possible on a daily basis to pacify torment from sickness and loss of life as well the deterioration of economies and other mental disturbances during this critical period. Please try your best to accumulate the Green Tara mantra from today until further notice and send your final figures to
admin@ewam.org
once you have completed. Ewam administration will collect the figures from everyone and send them to Rinpoche for his final dedication. By taking such an approach, we pray to ease and to end the Covid situation as soon as possible for the elimination of human suffering.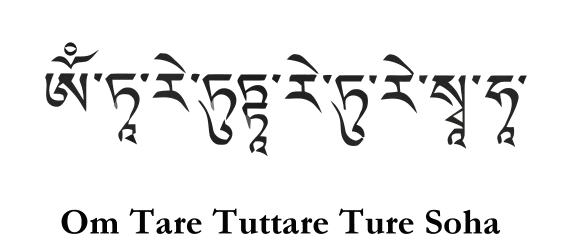 August 2020 Online Teachings
August 15, 2020: 6-8 pm MST-Tulku Sang-ngag Rinpoche

Tulku Sang Ngag Rinpoche will teach us how to use both fortunate and unfortunate circumstances as a means of practicing the path.
August 22, 2020: 9 am MST-Jetsunma Jamyang Palmo

Jetsunma will give some advice on how we can work with adversity in connection with our current times
Format is Q&A. Jetsunma will answer your questions and responses will be sent out. Please send questions to
admin@ewam.org.
A prerecording will be posted on
Facebook
at 9 am MST on August 22, 2020.
August 29, 2020: 9 am-Noon MST-Namchag Khen Rinpoche Ngawang Gelek

Khen Rinpoche will teach us how all beings have the capacity to be freed from suffering by the way of having Buddha nature.
These teachings are for those who completed or currently practicing Ngondro.