Ewam has many centers and monasteries in the tradition of the Nyingma School of Tibetan Buddhism. Ewam sponsors retreats all over the world, including India, Nepal and many Asian countries. Additionally there are centers in the United States in Arlee, Montana, in Santa Fe, New Mexico, and at satellite centers in California. Under the spiritual guidance of Tulku Sang-ngag Rinpoche, students come from all over the world to take teachings from him and his many qualified teachers. More retreats will be added as they are scheduled, so check back frequently and register early for assured seating and accommodations. 
Garden of One Thousand Buddhas = Arlee, MT
PO Box 330  |  34756 White Coyote Rd., Arlee, MT 59821
 admin@ewam.org 
PKL (Pema Khandro Ling) = Santa Fe, NM.
1221 Luisa St, Ste A Santa Fe, NM 89505
santafe@ewam.org
Ewam India-Siliguri, West Bengal, India
Junglee Mohal, Toribari Village, Distt, behind Bengal Safari
P.O. PS, Bhaktinagar, Salugara, Silguri, West Bengal 734008, India
Pema Traktung Healing Retreat by Khen Rinpoche
April 17-19, 2020
Garden of One Thousand Buddhas-Arlee, MT
Pema Traktung is a practice of Guru Rinpoche in the wrathful form, a healing practice within the Vajrayana Tibetan Buddhist tradition. A treasure dharma spiritual practice discovered by Namchak Tsasum Lingpa. It is a vital practice on the path to ultimate enlightenment especially meant for overcoming obstacles of negative forces and removing the defilements, negative conditions of practice, and the clearing/curing of diseases including mental and physical health issues. Appropriate for all levels of practitioners including beginners.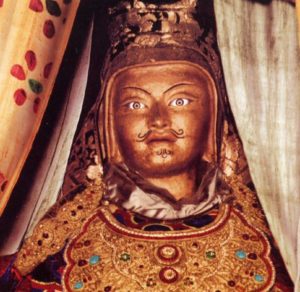 Yeshe Lama Year Two with Tulku Sang-ngag Rinpoche
(Restricted-Closed Group!)
April 23-May 2, 2020
Garden of One Thousand Buddhas-Arlee, MT
Retreat is open to those who attended last year and completed the year one commitments. You cannot attend if you didn't finish the requirements.
Students may pay a $200 deposit to hold their spot with remainder due by April 20. Registration is closed April 13.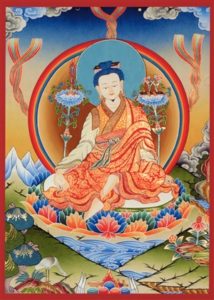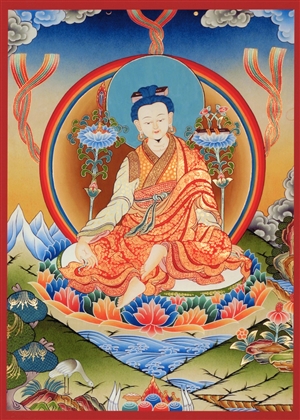 Summer Buddhist Studies Program 2020 
Garden of One Thousand Buddhas-Arlee, MT
Our shedra program is a five year program that meets every year in July and may be attended for a year, several years or the entire certificate program of five years which covers all the teachings of Buddhism from the foundational vehicles to the highest teachings of Ati Yoga or Dzogchen. We will use the seminal text by Jigme Lingpa, Treasury of Precious Qualities, written in the 18th century as a key to all the Buddhist teachings of scripture and realization. Our shedra is unique in that we will also offer some of the methods of practice and meditation that accompany the stages of the path.
Our purpose is to fully train students in all aspects of Buddhist philosophy, theory and practice.
Cost for the entire program includes all the teachings, 3 meals a day and accommodations. We have two fees depending on your ability to pay. Camping $950 and $1,100 (includes full use of the sangha house) – Shared rooms $1,300 and $1,500. Students may pay a $200 deposit to hold their spot with remainder due by June 15th. Registration is closed June 1 and the year one program is limited to 35 people. Please register early to reserve your spot.
Year One  – Foundational Buddhist Teachings
July 1st – 31st
This year the shedra is open to all students as we begin our exploration of the Buddhist path according to the Nyingma school of Tibetan Buddhism. In the sacred ancient land of India the Buddha turned the wheel of the dharma (the Buddhist teachings) bringing inconceivable benefit for human beings. After attaining the final result of enlightenment under the Bodhi tree in Bodhgaya India, the Buddha began his teachings on the theory and methods of how each individual could achieve the same realization that he had achieved. This year we will explore the theory of karma, impermanence, the four noble truths and the 12 links of interdependent origination as well many additional topics on the Buddhist path. These are the precious foundational teachings of Buddhism which one will use throughout the entire path. This immersive month is designed for people new to Buddhism and more seasoned students alike who wish to deepen their understanding.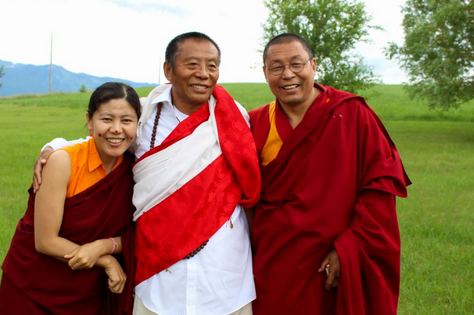 Year Two Vajrayana 
July 1st – 31st
Year one of our two year shedra program on the Vajrayana covered five of the six classes of tantra. This year we will continue with the Ati Yoga or Dzogchen teachings and complete the tantric teachings. Sang-Ngag Rinpoche will begin our summer program with relevant empowerments and teachings; thereafter the shedra will be taught by Khen Rinpoche and Jetsunma. This year in addition to elucidating the meanings of the concluding section of the Treasury of Precious Qualities, we will be offering the complete transmission and teachings on the Chöying Dzö, Precious Treasury of the Basic Space of Phenomena by Longchenpa. This program is restricted and will only be open to those who attended the Vajrayana year one last summer. This program is restricted and will only be open to those who attended the Vajrayana year one last summer.