Ewam has many centers and monasteries in the tradition of the Nyingma School of Tibetan Buddhism. Ewam sponsors retreats all over the world, including India, Nepal and many Asian countries. Additionally there are centers in the United States in Arlee, Montana, in Santa Fe, New Mexico, and at satellite centers in California. Under the spiritual guidance of Tulku Sang-ngag Rinpoche, students come from all over the world to take teachings from him and his many qualified teachers. More retreats will be added as they are scheduled, so check back frequently and register early for assured seating and accommodations. 
Garden of One Thousand Buddhas = Arlee, MT
PO Box 330  |  34756 White Coyote Rd., Arlee, MT 59821
Tsering Karchungtsang: Excutive Director/Office Administration
Phone Number:1-406-239-5744
Office Number: 406-726-0555
Email: admin@ewam.org 
PKL (Pema Khandro Ling) = Santa Fe, NM.
1221 Luisa St, Ste A Santa Fe, NM 89505
santafe@ewam.org
Ewam India-Siliguri, West Bengal, India
Junglee Mohal, Toribari Village, Distt, behind Bengal Safari
P.O. PS, Bhaktinagar, Salugara, Silguri, West Bengal 734008, India
Ewam USA: Program 2023 Schedule  
All retreats will be onsite unless noted online as well!

*Events and Programs are still being updated: Be sure to check often.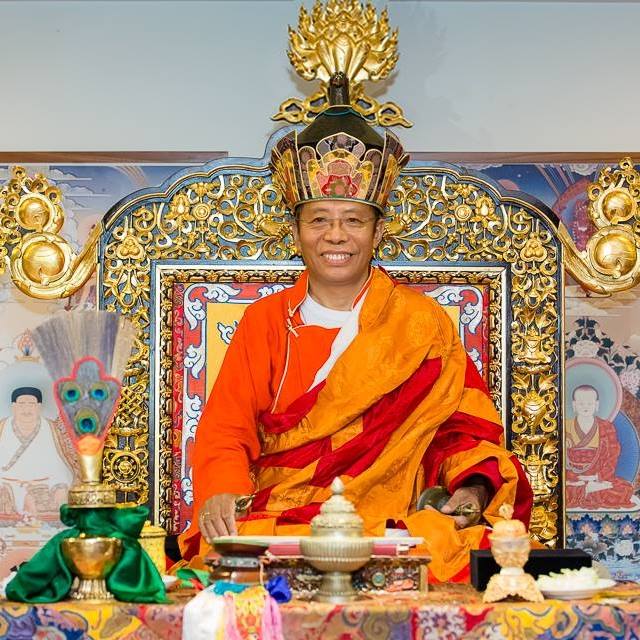 Sangwa Yeshe Drubchod with Tulku Sang-ngag Rinpoche
June 17, 2023 – June 25, 2023 
Online and in person
Location: Ewam Garden of 1000 Buddhas, Arlee, MT
Join us for the Dakini Sangwa Yeshe Drupchod led by Gochen Tulku Sang-ngag Rinpoche. Rinpoche will bestow Dzinpa Rangdrol Empowerment and teachings on the Laughter of Dakinis Chod.
For more information about the retreat and to register, click on the button below.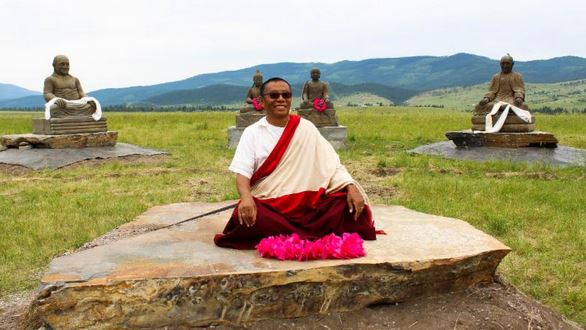 Annual Trek Chö Teachings with Tulku Sang-ngag Rinpoche
June 29-July 3, 2023
In Person and Online
Tulku Sang-ngag Rinpoche will offer five days of teaching on the Dzogchen text entitled Self-Liberating Meditation, A Profound Method for Attaining Enlightenment According to the Great Perfection, by Patrul Rinpoche (Tibetan: sgom pa rang grol).
This retreat will be offered both online and in person at Pema Khandro Ling. Please read guidelines below carefully before registering.
Please read all of the following event information carefully before registering. Contact santafe@ewam.org with questions.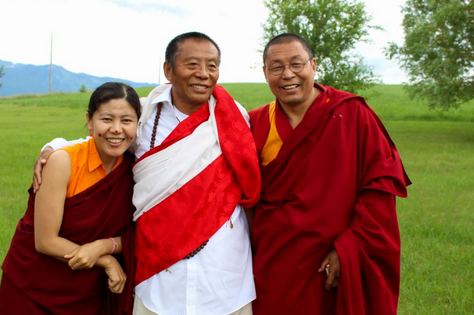 Ewam Buddhist Studies Certificate Program July 2023
Taught by Namchag Khen Rinpoche and Jetsunma Jamyang Palmo
This summer, Ewam Buddhist Institute invites people of all backgrounds for an unforgettable experience of receiving teachings on core Buddhist philosophy and practices in a Western educational style.
Shedra is a Tibetan word meaning "place of teaching." It traditionally refers to the education provided in Tibetan Buddhist monasteries and nunneries. Ewam's Shedra provides comprehensive teachings for everyone with no need to take monastic vows.
Our curriculum covers the theory and practice of the three vehicles of the entire Buddhist path of Sutra and Tantra in a unique and invaluable way with ample time for study, practice, and enjoying the beautiful mountain atmosphere of the Buddha Garden.
Yangti Retreats:
For more information, please visit the Yangti website at: https://ewam.org/home/ewam-yangti-gomde
Peace Festival
Location: Garden of 1000 Buddhas
September 3, 2023
Drimed Zhelung (Jamgon Kontrul's explanatory instruction on the Nyingtig Yabzhi)-only for those who completed all the practice of Semnyi Ngalso, received Nyingtik Yabzhi empowerments and the year one of the Drimed Zhelung teaching
Location: Santa Fe, NM
November 1-11, 2023