Ewam has many centers and monasteries in the tradition of the Nyingma School of Tibetan Buddhism. Ewam sponsors retreats all over the world, including India, Nepal and many Asian countries. Additionally there are centers in the United States in Arlee, Montana, in Santa Fe, New Mexico, and at satellite centers in California. Under the spiritual guidance of Tulku Sang-ngag Rinpoche, students come from all over the world to take teachings from him and his many qualified teachers. More retreats will be added as they are scheduled, so check back frequently and register early for assured seating and accommodations. 
Garden of One Thousand Buddhas = Arlee, MT
PO Box 330  |  34756 White Coyote Rd., Arlee, MT 59821
 admin@ewam.org 
PKL (Pema Khandro Ling) = Santa Fe, NM.
1221 Luisa St, Ste A Santa Fe, NM 89505
santafe@ewam.org
Ewam India-Siliguri, West Bengal, India
Junglee Mohal, Toribari Village, Distt, behind Bengal Safari
P.O. PS, Bhaktinagar, Salugara, Silguri, West Bengal 734008, India
Online Green Tara Practice with Khen Rinpoche
Starting May 3, 2020-June 30, 2020 at 5:00 pm to 6:00 pm MST
This Green Tara practice is concise and easily accessible to both beginners and more seasoned practitioners.
Texts can be found here:  Practice Texts.
Webinar Link:  Green Tara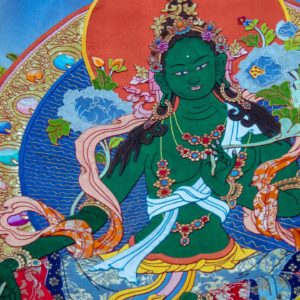 Samatha and Vipassana Retreats with Namchag Khen Rinpoche Ngawang Gelek
On Sunday May 17th from 9am to noon MST, Namchag Khen Rinpoche Ngawang Gelek will be offering instructions on calm abiding meditation live from the Buddha garden via a webinar. Samatha or calm abiding meditation is one of the foundational practices of Buddhism used throughout the entire path. The purpose of shamatha meditation is to achieve a certain control over one's own mind. Excellent for both beginners and those students wishing to deepen their practice. 
On Sunday May 31st from 9am to noon MST, he will be offering teachings on how to practice non-conceptual vipassana live from the Buddha garden via a webinar. Vipassana or clear seeing meditation allows us to gain insight into the real nature of all phenomena though the wisdom that properly distinguishes the meaning of an object of knowledge. Open for all levels of students. 
While there is no fee for these retreats pre-registration is required. Webinar log information will be provided after registering. 
Also, to bring some relief to the coronavirus situation, we are practicing Green Tara every evening from 5-6pm MST from now through May 31st. Anyone with the time should join us through the link in the programs section of the Ewam.org website.
Best wishes, 
Ewam Garden of One Thousand Buddhas Staff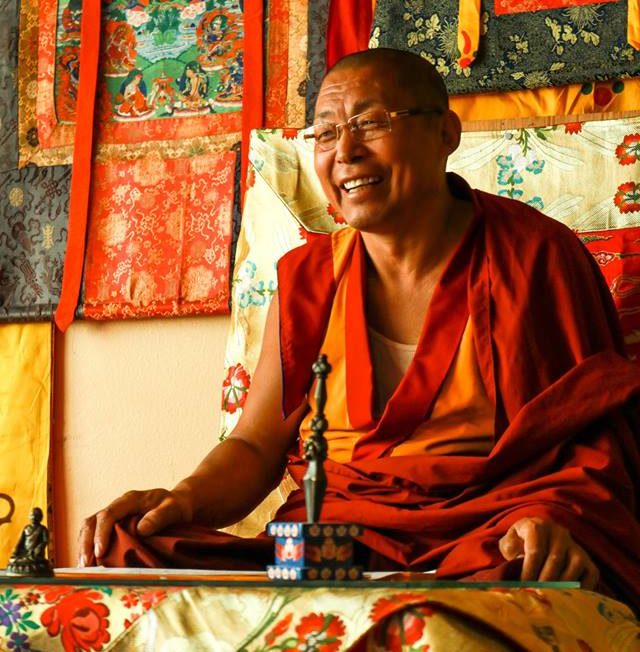 Covid-19 announcement – Following retreats are cancelled

Pema Traktung Healing Retreat
Yeshe Lama Year Two with Tulku Sang-ngag Rinpoche
Annual Dzogchen Retreat with Tulku Sang-ngag Rinpoche
Togal Teachings with Tulku Sang-ngag Rinpoche
8th Annual Sangwa Yeshe Drupchod with Tulku Sang-ngag Rinpoche
Summer Buddhist Studies Program-First Year
Summer Buddhist  Studies Program July 1-31
Covid-19 announcement – First year cancelled.

For those of you who are in the 5th-year of the Shedra, we will be meeting online for a tsok feast and for a few days of online teachings to maintain the auspicious continuity of our group as we are forced to postpone until next year.
Our shedra program is a five year program that meets every year in July and may be attended for a year, several years or the entire certificate program of five years which covers all the teachings of Buddhism from the foundational vehicles to the highest teachings of Ati Yoga or Dzogchen. We will use the seminal text by Jigme Lingpa, Treasury of Precious Qualities, written in the 18th century as a key to all the Buddhist teachings of scripture and realization. Our shedra is unique in that we will also offer some of the methods of practice and meditation that accompany the stages of the path.
Our purpose is to fully train students in all aspects of Buddhist philosophy, theory and practice.
Cost for the entire program includes all the teachings, 3 meals a day and accommodations. We have two fees depending on your ability to pay. Camping $950 and $1,100 (includes full use of the sangha house) – Shared rooms $1,300 and $1,500. Commuter non-residential rate for year one $650 and $750 includes all teachings and lunch.  Students may pay a $200 deposit to hold their spot with remainder due by June 15th. Registration is closed June 1 and the year one program is limited to 35 people. Please register early to reserve your spot.