Ewam has many centers and monasteries in the tradition of the Nyingma School of Tibetan Buddhism. Ewam sponsors retreats all over the world, including India, Nepal and many Asian countries. Additionally there are centers in the United States in Arlee, Montana, in Santa Fe, New Mexico, and at satellite centers in California. Under the spiritual guidance of Tulku Sang-ngag Rinpoche, students come from all over the world to take teachings from him and his many qualified teachers. More retreats will be added as they are scheduled, so check back frequently and register early for assured seating and accommodations. 
Garden of One Thousand Buddhas = Arlee, MT
PO Box 330  |  34756 White Coyote Rd., Arlee, MT 59821
 admin@ewam.org 
PKL (Pema Khandro Ling) = Santa Fe, NM.
1221 Luisa St, Ste A Santa Fe, NM 89505
santafe@ewam.org
Ewam India-Siliguri, West Bengal, India
Junglee Mohal, Toribari Village, Distt, behind Bengal Safari
P.O. PS, Bhaktinagar, Salugara, Silguri, West Bengal 734008, India
Covid-19 announcement – Following Retreats and Events are cancelled

Pema Traktung Healing Retreat
Yeshe Lama Year Two with Tulku Sang-ngag Rinpoche
Annual Dzogchen Retreat with Tulku Sang-ngag Rinpoche
Togal Teachings with Tulku Sang-ngag Rinpoche
8th Annual Sangwa Yeshe Drupchod with Tulku Sang-ngag Rinpoche
Summer Buddhist Studies Program-First Year
Phowa
Annual Festival of Peace
Yangti
Online Green Tara Practice with Namchag Khen Rinpoche Ngawang Gelek

Continue August 10, 2020-October 31, 2020 at 5:00 pm to 6:00 pm MST
We will continue with Green Tara Daily Practice throughout the month of October. This will be the last month of daily Green Tara Practice.
This Green Tara practice is concise and easily accessible to both beginners and more seasoned practitioners.
Texts can be found here:  Practice Texts. 
Green Tara Daily Practice will be broadcasted on our Facebook page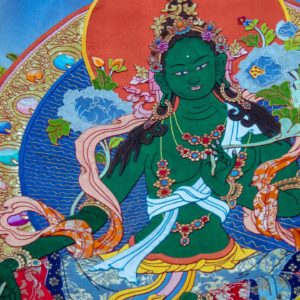 Longchenpa's Semnyi Ngalso- Online Teachings with Khenpo Namchak Dorji
Sept. 27, Oct. 11, Oct. 25, Nov. 8, Nov.  22, & Dec. 6, 2020

4:00-6:00 PM-Mountain Time
These teachings are open to all students who are serious about practicing Vajrayana Buddhism. However, those students who did not receive the Nyingtig Yabzhi in Santa Fe (2018 or 2019) will only be permitted to attend these teachings up to the section on Taking Refuge. At that point new students should commence with the preliminary practices.
The teachings will be held every other Sunday afternoon. Please click the link below to register.
Your support of Ewam dharma activities is especially appreciated during these difficult times. Making a donation (in any amount) creates an auspicious connection between the student and the lineage. To make a contribution, please visit ewam.org/donate. (Click the webinar tab and choose the Ewam Santa Fe paypal button). Suggested donation: $10 – 25.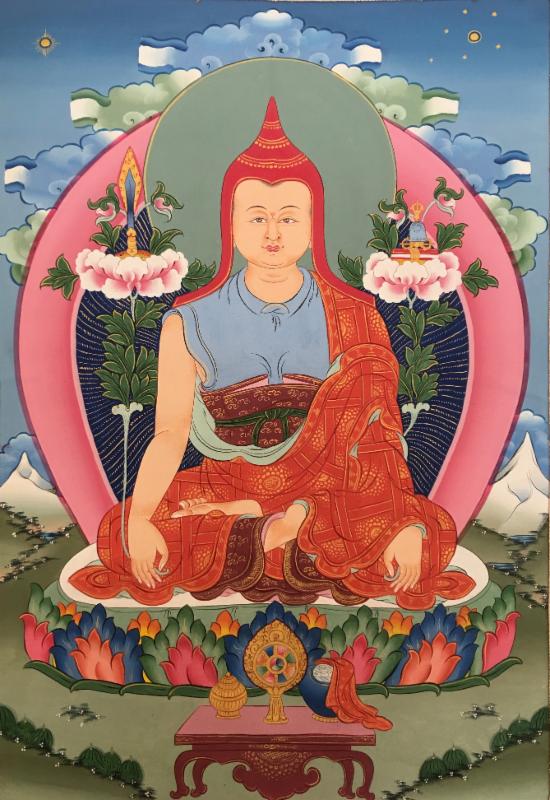 Lungta Ceremony: October 18, 2020

8:00 am to 11:00 am Mountain Time
The Garden Abbot, Namchak Khen Rinpoche Ngawang Gelek, and our team of volunteers have successfully completed the project of building a new Lungta Prayer flag mound with a 38ft tall column to hang prayer flags at the Garden hill. The opening and consecration ceremony will be held on the 18th of October from 8:00-11:00 AM. There will be Sang (smoke) offering ceremonies, with the hanging of new prayer flags and recitation of aspiration and dedication prayers for removing obstacles and bringing good luck and auspiciousness to everyone. It is our the foremost wish that this pandemic and all other related obstacles vanish soon there will arise of a new prosperous and wonderful year. Locals who have purchased prayer flags to hang can attend personally and those faraway can contribute to buy prayers flags with your own dedications just before 18th of October and on that day, may join the event online as it will be live-streamed on Facebook Live.
You may send your contributions if you wish to take part in this noble project. Especially, during this pandemic, if you can't come personally to hang the prayer flags, you can choose to purchase the flags online at
ewam.org/donate
from the Ewam store and ask to hang on behalf of you by writing your name on the flag and dedication prayers. Once the prayer flags get worn out after a couple of months, it will be replaced with a new one.
You may choose the following prayer flags that are available right now:
Large-25' Length: $20
Medium-25' Length: $15
Small-6' Length: $10