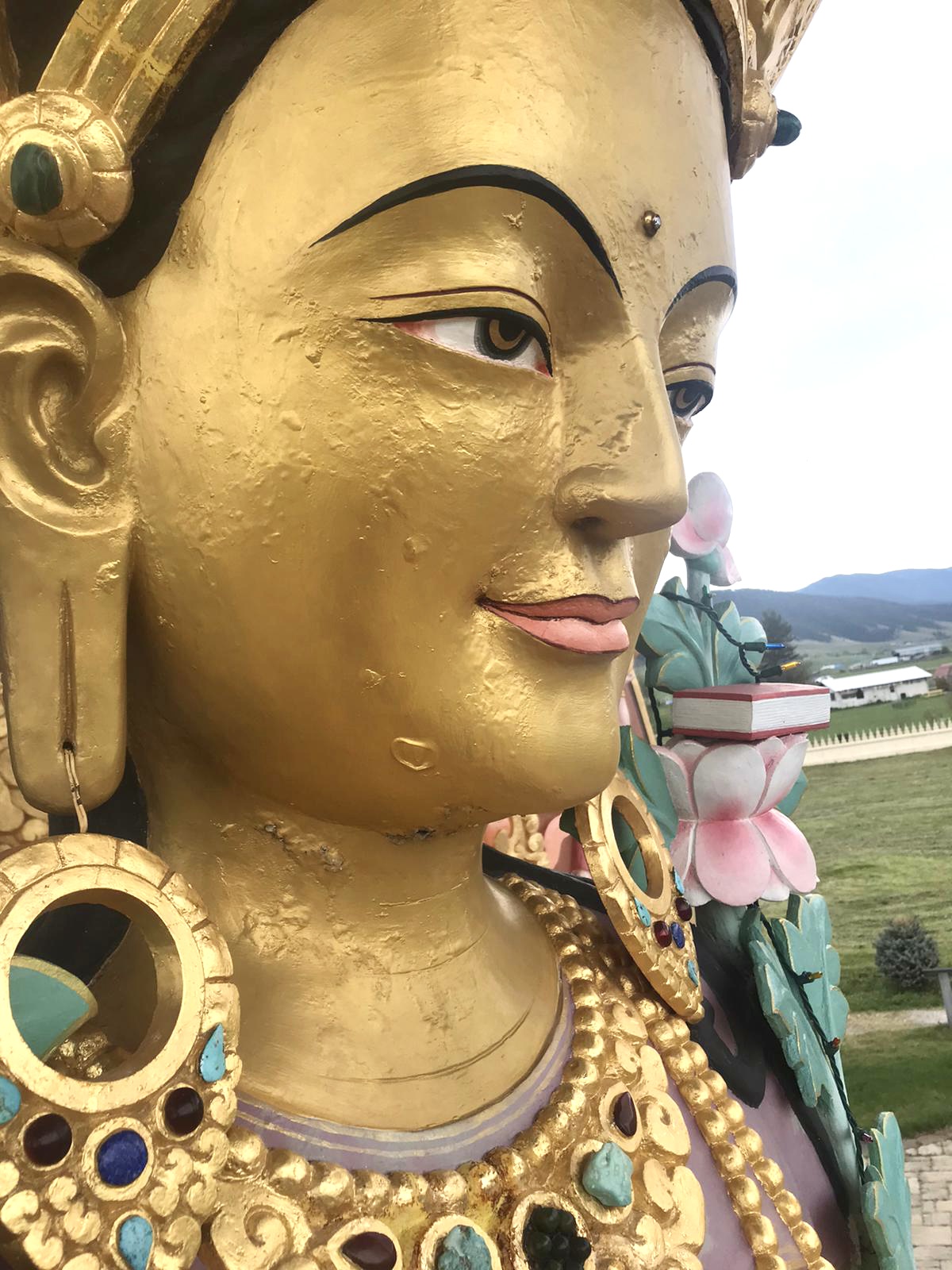 Dear friends,
The garden of one thousand buddhas has always been a friendly and resourceful site to the public for the last 25 years. We got immense appreciation from all our visitors for the garden's beautiful and peaceful ambiance.
After four years, we are redoing the painting of Yumchenmo, the great mother, which is the prominent statue of our buddha garden situated at the hub of all the thousands of buddhas and stupas. We are planning to restore the statue itself, the lotus seat, and the throne as the paint is starting to wither due to the harsh weather.
We request all of you to kindly show us support in this virtuous fundraising goal by donating, and even your small charity will make a huge impact on our cause. Let's participate in this solidarity merit and maintain the beauty, essence, and serenity of our garden.
Thank you in anticipation for your generosity.
Expenses sheet as follows :
Plane ticket = $749
Paint = $650
Food = $50 per day
Lodging = $100 per day (unless it is being provided)
Artist charge = $45 per hour /8 hours a day for 15 days (5 days for yumchenmo, 5 days throne & 5 days halo)
$5,400 total for artist
Total expense = $9,049
*If food and lodging is provided than the total is $6,799